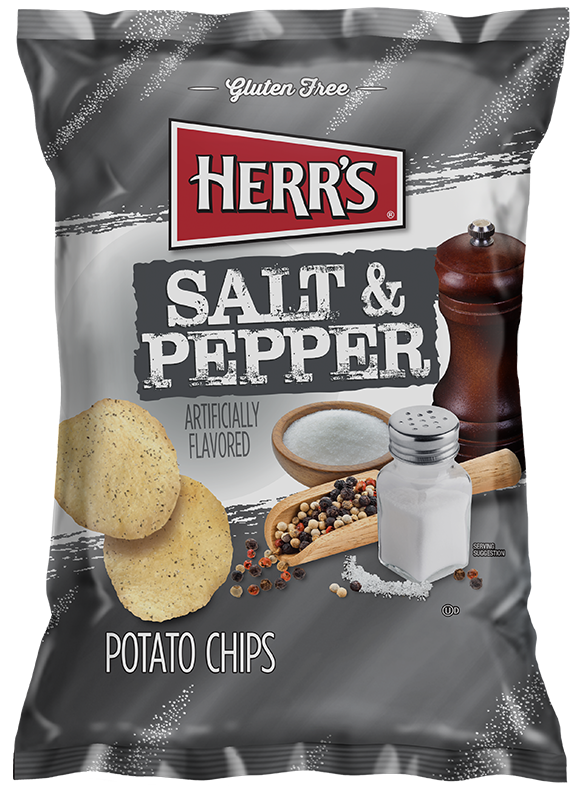 Salt & Pepper Potato Chips
Herr's® shakes things up with this exciting tasty treat. Delicious Herr's Potato Chips perfectly seasoned with salt and tangy black pepper. Just enough of each to enhance the natural potato flavor. So simple, yet so satisfying. 
It's a classic flavor combination you're going to love! 
In fact, you have my guarantee.
President/CEO - Ed Herr