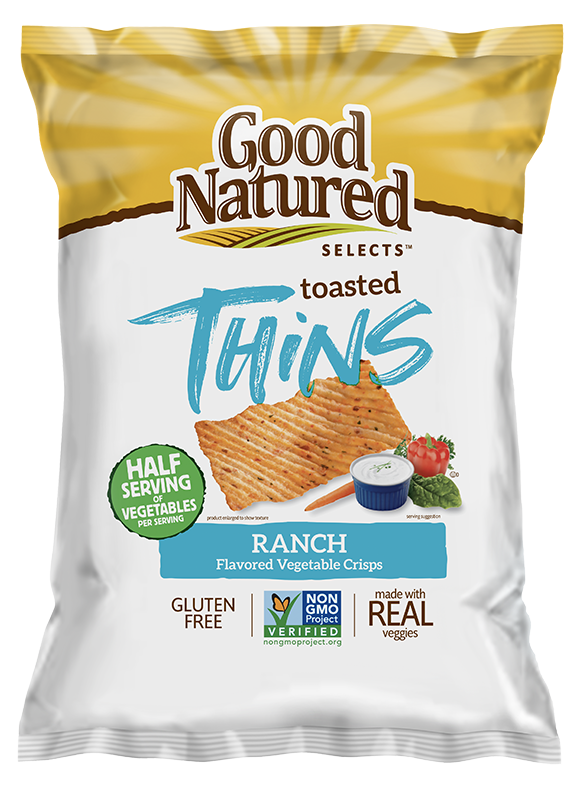 Good Natured Selects Ranch Vegetable Crisps
Bringing together real ingredients and flavor for the snacking win!
Good Natured Selects is all about those little snacking victories. That's why we set out to craft a recipe made with real ingredients and packed with so much flavor it satisfies your snack cravings.
Starting with a blend of carrots, bell peppers and spinach, these carefully crafted thins are then baked and seasoned with the tangy buttermilk flavor of ranch to deliver the perfect combination of flavor and crunch.
With a half serving of vegetables per serving, these Vegetable Crisps are her for the win!